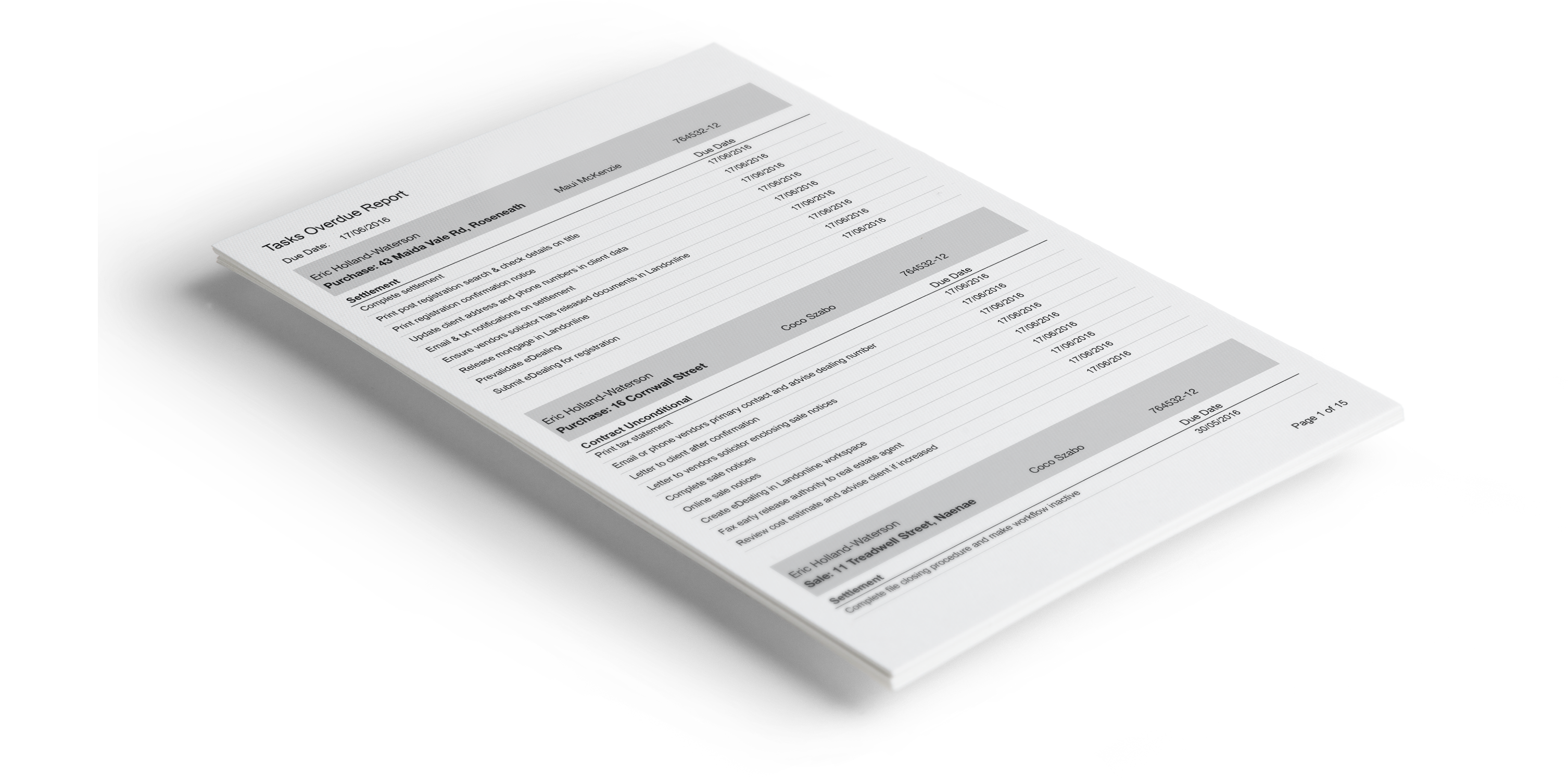 15 Feb

conveyIT Product Release: February 2019

Our first product release for 2019 includes several new features and changes to existing functionality that we think will make working with conveyIT Maestro a little more intuitive and even more efficient. Thanks to all of our fabulous customers who have contributed to this release with suggestions and encouragement as we continue to develop New Zealand's preferred online conveyancing solution.

Below is a brief overview of the new features and updates included in our February 2019 release.

These changes are available to all users now so go ahead and check them out, we hope that you enjoy working with conveyIT Maestro and as usual if you have any questions, comments or suggestions please contact us at support@conveyit.co.nz.
New Features
Greetings
We have modified the salutation line to provide a number of different greeting options (including Te Reo M?ori) for client facing documents.  The final phase of this will be rolled out over the next few weeks.

Sign-Offs
We have increased the number of sign-off options (including Te Reo M?ori).  The final phase of this will be rolled out over the next few weeks.

Copy Workflows
A workflow can now be copied to a new or existing matter.  Any task deletions, additions or moves will be copied and the option given to also copy other parties to the transaction, for example, real estate firms, councils etc.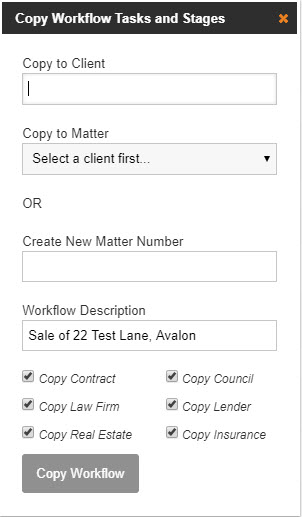 Improvements
Dashboard sorting
Settlements and Conditions are now automatically sorted with the oldest date at the top on the dashboard.

Improved Viewing of Tasks
Full details of long task descriptions are now presented when the cursor is positioned over the task description.

---
Couple Contact Improvements
We have made improvements to the Couple contact creation, automatically copying more information from the Partner contacts. The salutation for each Partner is now used in the Couple. The address for Partner 1 is now used by default for the Couple. Mobile 1 and Email 1 for each Partner is now used as Mobile 1 & 2 and Email 1 & 2 for the Couple.

Global Data
The "Global Contact Data Update" dialog was displaying regardless of actions taken within Workflow Fields.  The dialog will now only present when making changes to global contacts, giving the choice to update the global contact or the matter only.
We have completed a review and update of all global contacts, and implemented a robust process to review all changes made to global data on a daily basis to ensure continued consistency and accuracy.

Fixes
Tasks "Not Required" and the Overdue Task Report
Tasks marked as "Not Required" will no longer appear in the overdue task report, daily reminder email or dashboard.